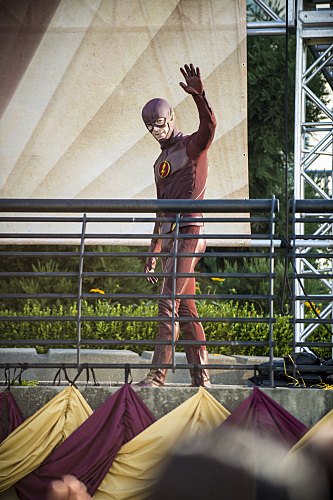 Admit it. The very first hiatus for the CW's The Flash was painful. Season 1 was so well executed and the finale was so spectacular that the summer break was an intrusion that shouldn't have happened. But it did. And we all got through it.
Tonight, the second season finally begins.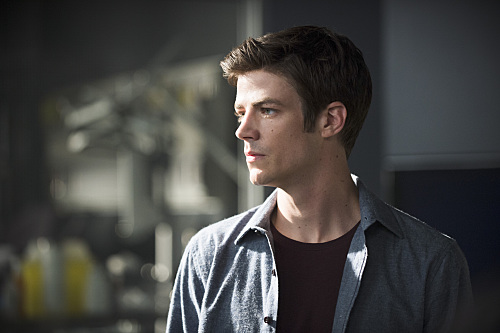 Synopsis for: "The Man Who Saved Central City"
BARRY DECIDES HE NEEDS TO PROTECT THE CITY ON HIS OWN — Picking up months after the Singularity attacked Central City, Barry (Grant Gustin) is still struggling to forgive himself for Eddie's death.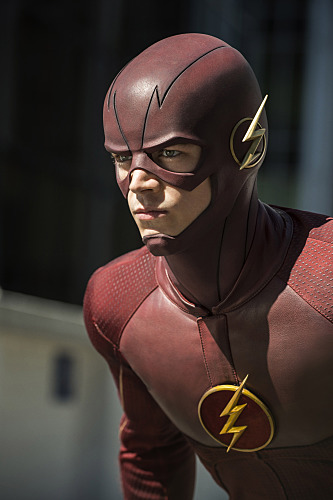 Concerned about putting his friends in danger, Barry has pushed everyone away and has chosen to protect the city on his own.
When a meta-human named Atom Smasher (guest star Adam Copeland) attacks the city, Iris (Candice Patton) tells Barry that he needs to let his friends help him protect the citizens of Central City. Meanwhile, Cisco (Carlos Valdes) helps Joe (Jesse L. Martin) with his Meta Task Force.
At last summer's Comic-Con, Grant Gustin previewed what kind of Barry Allen we're going to get — at least at the beginning of this season.

Gustin describes how everyone else reacts to this darker Barry plus he talks about Barry's two dads, Henry and Joe.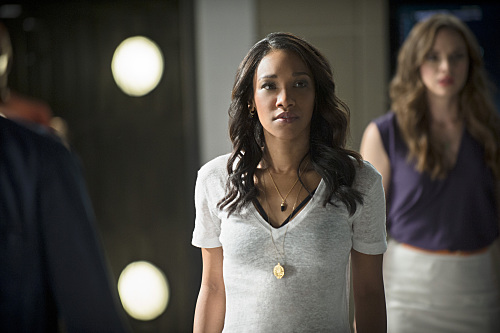 Candice Patton chats about Iris' mindset at the beginning of Season 2 after experiencing so much at the end of the first season including losing Eddie.

John Wesley-Shipp talks Henry and Barry.

The second season premiere of The Flash hits air tonight at 8/7c on the CW.
Photo Credit for Following Images: Cate Cameron/The CW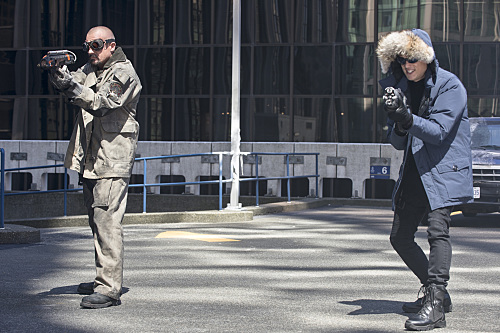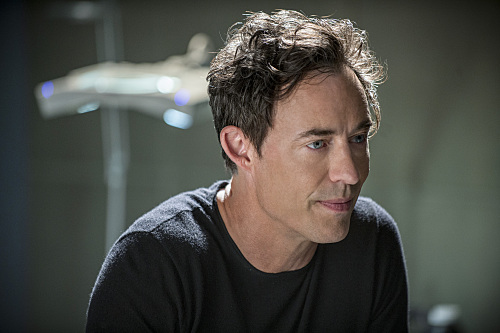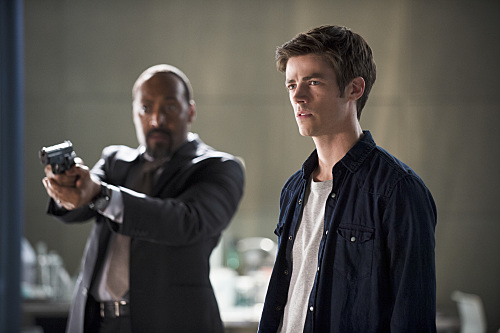 Related posts
Dennis Heaton Talks The Imperfects
Longtime readers at TV Goodness will know that Motive is one of my ride-or-die series, and as such, I am fiercely loyal to its creator, Dennis Heaton. He followed up that fantastic reverse procedural with Netflix's The Order and is back on our streaming screens with The Imperfects, which dropped…
What They Said: Three Revealing Conversations from Survivor's Remorse "Closure"
WARNING: Spoilers for Survivor's Remorse "Closure" The latest episode of Starz's Survivor's Remorse featured conversations that showed characters really digging deep into their thoughts, emotions and motivations.