 For those iZombie fans waiting for a breakthrough with Liv and Major's ice-cold relationship, it happened at the end of last week's episode. Earlier in "Even Cowgirls Get the Black and Blues," Liv finally got to tell Major what she's been feeling and what it's been like from her point of view. She let him go. It may have been a country music-themed case, but Liv did what Sting says in the title of his solo hit: "If you Love Somebody, Set them Free."
Because after she set him free, Major — the hot mess that he is — showed up at her door and told his ex he needed help. They responded with a make-out session. As awesome as this moment was, what's going to happen next? Major's a drug-addicted hitman who stole one of his victim's dogs. How much is he going to tell Liv? Or will he continue to keep his secrets? And when is he going to "meet" Liv's new roommate, the one he already knows intimately? This breakthrough may not last too long. There are so many ways this denouement between Major and Liv can go wrong.
Tonight's all new iZombie finds Liv, Clive and Ravi traveling to Tacoma to find out about the latest case. In this exclusive clip, the trio encounters a little hostility from the local M.E. Ravi has no trouble getting sarcastic right back: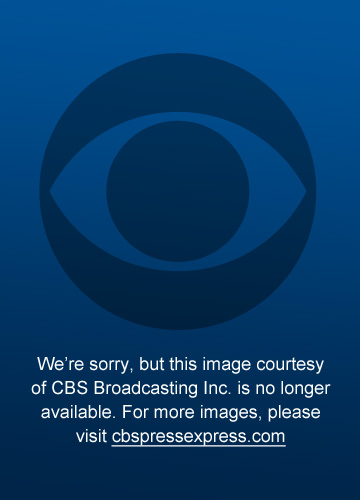 Official CW Synopsis for "Love & Basketball"
THINGS ARE STARTING TO GET REAL — Liv (Rose McIver), Detective Babineaux (Malcolm Goodwin) and Ravi (Rahul Kohli) investigate the mysterious death of a peewee basketball coach. Liv, consumed with overzealous coach brains, gives Major (Robert Buckley) a much-needed pep talk. Meanwhile, things get a little crazy when Blaine (David Anders) and Ravi are forced to work together to recreate the cure. Lastly, Detective Babineaux receives a surprise visit from Suzuki's widow Helen.
TV Goodness was recently in Vancouver where we got the chance to take part in group interviews with the iZombie cast. You can check out last week's preview to see what Rose McIver, Malcolm Goodwin and Robert Buckley had to say about Season 2. Right now, here are our interviews with David Anders and Rahul Kohli. Heads up: they do impressions of each other. Just saying.
Get ready for Coach Liv, more Major the hot mess and a Blaine/Ravi team up when iZombie airs tonight at 9/8c on the CW.
Related posts
Dennis Heaton Talks The Imperfects
Longtime readers at TV Goodness will know that Motive is one of my ride-or-die series, and as such, I am fiercely loyal to its creator, Dennis Heaton. He followed up that fantastic reverse procedural with Netflix's The Order and is back on our streaming screens with The Imperfects, which dropped…
What They Said: Three Revealing Conversations from Survivor's Remorse "Closure"
WARNING: Spoilers for Survivor's Remorse "Closure" The latest episode of Starz's Survivor's Remorse featured conversations that showed characters really digging deep into their thoughts, emotions and motivations.