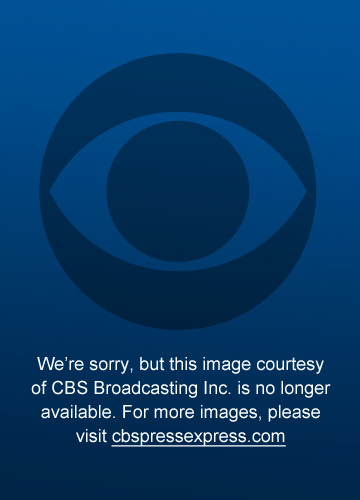 WARNING: Spoilers
One of our favorite shows of the last year has to be the CW's hit series, iZombie. It's fun but packs quite the emotional punch when it wants to. In Season 2, the quality hasn't faltered. We're seeing Liv Moore deal with the consequences of her actions from the first season finale. We're also seeing Major spiraling big time. But we're okay with that. Especially since we know that eventually, he'll turn things around. Probably won't happen for a while though.
We were recently in Vancouver where iZombie films. Along with a group of reporters, we got the chance to talk to Rose McIver (Liv), Malcolm Goodwin (Clive) and Robert Buckley (Major) about what's currently going on with their characters. Some of the topics covered:
Find out what future persona Liv will take on
McIver and Goodwin talk about a quirky character trait of Clive's that almost made it to air
Discover what Buckley thinks of his character's current state and of Major not acknowledging Liv's birthday
There's talk about why Clive needs a split keyboard at work. Here's the proof:
McIver also discusses Peyton's birthday cake gesture and what that might mean for Liv and Peyton.
The Interviews

Keep checking back here at TV Goodness for details on our very special set tour of iZombie. Buckley, along with his costars David Anders and Rahul Kohli, gave us a special look at a few of the sets you guys know and love like the Shady Plots funeral home. Here's a photo of the three of them that's pretty indicative of the fun that was had:
iZombie airs Tuesday nights at 9/8c on the CW.
Related posts
For All Mankind Season 2: Talking with Wrenn Schmidt, Krys Marshall, Jodi Balfour, and Sonya Walger [Exclusive]
[Warning: General spoilers ahead.] One of the hooks of For All Mankind is that it's very much a story about the women of NASA. In Season 2, we explore the journeys of the women in the program, either through their own service or through their family affiliations. Four of those…
What They Said: Three Revealing Conversations from Survivor's Remorse "Closure"
WARNING: Spoilers for Survivor's Remorse "Closure" The latest episode of Starz's Survivor's Remorse featured conversations that showed characters really digging deep into their thoughts, emotions and motivations.
Two Takes: The Catch "The Knock-Off"
Who can you trust? If this episode of The Catch was any indication, the answer is just about nobody. Betrayal was running rampant as Felicity (Shivani Ghai) arose from the dead to seduce-con Margot, Gretchen (Maria Thayer, Gotham, The Mindy Project) played gold-hearted Alice 2.0 before swindling Ethan, Tessa jumped…
What They Said: Top 3 Quotable Moments from Preacher "El Valero"
Both Quincannon and Jesse refuse to give up on what they each think is rightfully theirs. While Jesse is struggling to face the consequences of his actions, Quincannon has laid his past demons to rest and is hellbent on moving forward and putting Annville on the map again. Despite a…
What They Said: Favorite Quotes from Supergirl "Worlds Finest"
Oh, Supergirl. That ending was cold. But I can't hate on you because the latest episode has quickly become one of my favorites.
What They Said: Top 4 Quotable Moments from Black Sails "XXIII"
The dialogue in "XXIII" is phenomenal. It's always a fun ride when Black Sails carries its viewers along without giving them the chance to catch their breath. When an episode moves at this unforgiving pace, there is no chance for a breather nor is there a respite from the information…
What Lucifer Said: Favorite quotes from Supernatural "O Brother, Where Art Thou?"
Supernatural episodes are almost always funny but thanks to the dialogue and a certain man speaking said dialogue, I laughed a lot during "O Brother, Where Art Thou?" You know, when I wasn't busy fearing for Sam's life or wondering what in the world was going on with Dean and…
What They Said: The Flash, "Legends Of Today" and Arrow, "Legends Of Yesterday"
Two nights of Arrow + The Flash = what more could we ask for?! I don't know what it is about blending these shows, but I can't help but feel that every time they come together, they somehow become greater than the sum of their parts. And that's saying a lot…
What they Said: Top 4 Quotable Moments from Graceland "Little Bo Bleep"
Shoot outs. Fake outs. And long-awaited revelations. "Little Bo Bleep" was a jam-packed episode that wrapped up some loose ends and totally frayed others. Â It finally gave us one Sarkissian in jail and pulled back the curtain on Briggs' master plan, but it also set up Jakes for a world…
What They Said: Favorite Quotes from Poldark "Part 4"
"What have I told you, I don't require my wife to crochet and sip tea, but I do require her to remember she's not a beast of burden." No, I'm not talking about The Rolling Stones! I have to admit though, just for a second, the lyrics popped into my…
3 Moments of Goodness from Brooklyn Nine-Nine "Johnny and Dora"
The most satisfying part of this season's finale has to the Jake and Amy kiss. Well, they kiss three times but the last one is the best one — and it means something. The Charles and Rosa dynamic was also great. I love how she's convinced he doesn't know anything…